Floor Plans for Natchez Convention Center
Natchez Convention Center
The Natchez Convention Center is Natchez's premier venue and flagship property of this triple venue complex, offering over 23,000 feet of divisible function space downstairs, including three meeting rooms, an executive board room, 5,100 feet of pre-function area, a fully equipped concession area, a full service kitchen, and wi-fi throughout the building. The Community Center and historic Natchez City Auditorium are footsteps away. Convention Center second floor offers 6,670 square feet of divisible meeting space, including 8 meeting rooms, three of which have balconies overlooking Main Street, and five overlooking the main exhibit hall of the first floor. Wi-Fi access is available throughout the entire building. Combine all of this with first class audio/visual equipment and an exceptional, professional staff with a passion for successful events, and you have more than the recipe for a great event.
1st
Floor
2nd
Floor
Seating
Chart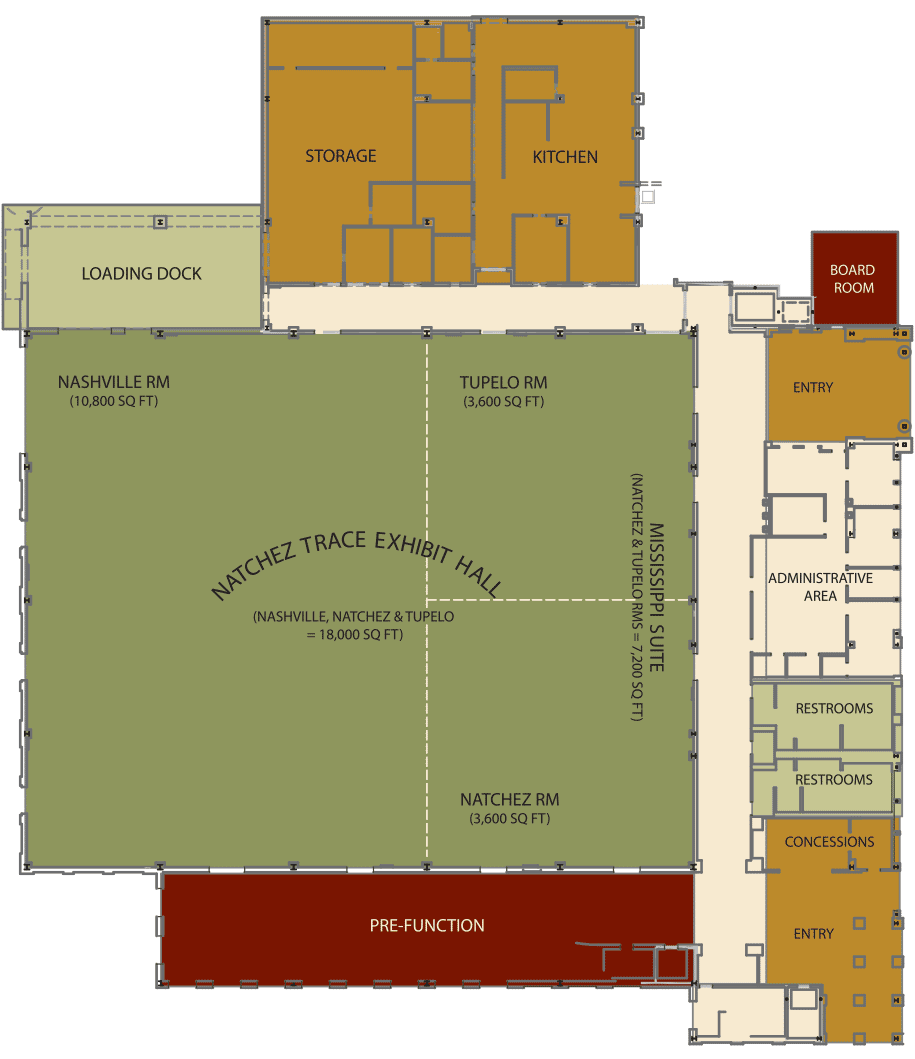 First Floor Second Floor Seating Chart
Civic Center
Immediately across the street from the rear of the Convention Center is the Community Center. Of the entire building's 6,695 sq. feet, 5,000 sq. feet of the building can be utilized for receptions, banquets, and small trade shows, as well as theater and class-room style seating. It functions very well for overflow from the Convention Center should your meeting or trade show require more space than the NCC has to spare.